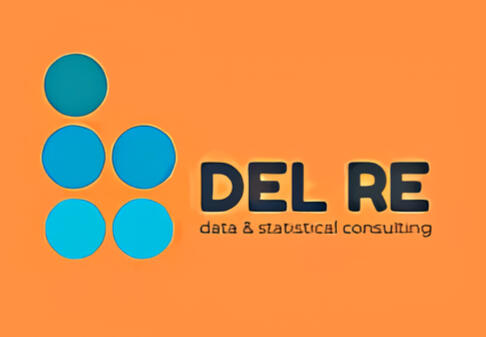 Del Re Data & Stats Consulting
Got data? and want to make sense of it?If you have data (big or small), or are proposing a project, and need assistance at any stage of analysis, I can help.This includes:
thinking through the analytic plan

extracting/generating data

data management

data wrangling

data/statistical analysis (basic to advanced statistical methods)

visual/graphical display

technical writing (grants, white papers, 60+ peer-reviewed publications)

R package and R Shiny App development

proficient in R programming and SAS
Or, perhaps you utilize R or SAS and just want help related to those stats programs?Contact [email protected] for assistance and a FREE consultation!Students are provided with discounts. Otherwise, fees vary based on the number of hours needed to the complete the task(s).
What I Do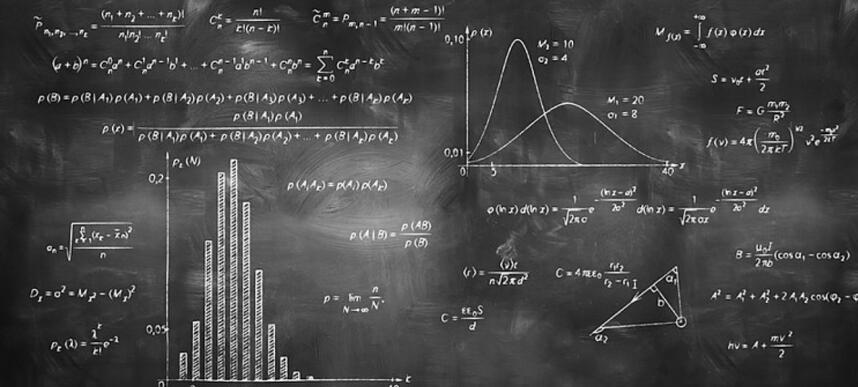 My name is AC Del Re and I am a PhD-level research psychologist and an experienced statistical and data analytic consultant with 12+ years of experience. I provide the following services:
thinking through the analytic plan

extracting/generating data

programming

data wrangling

data/statistical analysis

written reports

visual/graphical display
Analytic Methods: Meta-analysis (random effects, multi-level, network, and longitudinal meta-analysis), regression (linear, logistic, negative binominal, Poisson), correlation, propensity score matching, simulation studies, power analyses, machine learning, confirmatory and exploratory factor analysis, hierarchical linear modeling (HML), longitudinal HLM analysis, path analysis, scale development, reliability and validity assessment, analysis of variance.
About
My name is AC Del Re and I am a highly-experienced statistical consultant with a background in health-related research, basic/advanced statistical methods, and expertise in R (statistical software), SAS, and Python. I have also created several R packages (e.g., compute.es, MAd, Rcmdr.Plugin.MA, MAc) to assist researchers in utilizing recommended meta-analytic methods and graphical displays.I have a PhD in Counseling Psychology (U of Wisconsin-Madison) and a Postdoc in Health Services Research (Stanford). I also have a strong record of scholarly activity (60+ publications (click here to view pubs) including several publications which have focused on applied statistics and methodology.
Job/Consulting Experience
Employment Experience
Statistical consultant, Self-Employed, San Diego, CA. (2009-Present)

Research Psychologist/Statistician, University of Zurich, (Remote) San Diego, CA. (2020-Present)

Research Psychologist, Naval Health Research Center, San Diego, CA. (2018-2020)

Health Services Program Analyst, Dept of Veterans Affairs, Palo Alto, CA. (2013-2017)

Health Services Research Postdoctoral Fellow, Center for Health Care Evaluation, Dept of Veterans Affairs and School of Medicine, Stanford University, Palo Alto, CA. (2011-2013)
(Recent) Statistical Consulting Experience
Carepaths, Affordable Behavioral Health EHR & Practice Management System. (2021-Current). *Assisted in design, data cleaning and analysis for graphical display of patient mental health status over time. *

Progenity Biotechnology Company. (2021). Consulted on statistical design and overlooked analysis for a mixed-effects analysis of multi-site biotech data.

MyOutcomes App. (2021-Current) Assisted in design, data cleaning and analysis for proprietary algorithm to predicted psychotherapy treatment outcomes.

Healify Mood App. (2021-2022). Consulted on optimal research/stats design and visual display of online mood data
Testimonials
"Aaron (AC) is one of the most skillful statistical consultants that I know and he has helped and consulted with our labs for several years. He is consumer-oriented, excellent, precise, and efficient in both data and statistical analysis (e.g., assisting in choice of stats methods, data processing, stats analysis, and writeup), and is able to explain complex statistics in a comprehensive way and ... makes stats fun!
AC is also a fantastic R programmer who is very focused and precise. For most people, such things are probably just boring. But he, he is a master in R-meditation!"- Dr. Christoph Flückiger, PhD, professor (full), licensed psychotherapist and supervisor, University of Kassel, Department of Psychology, Clinical Psychology, Holländische Straße 36-38, DE-34127 Kassel, Co-Editor-In-Chief of Psychotherapy Research (IF: 4.12)
Work Samples
Publication Graphics (Samples)
R Code (Sample)
Download R files (links here: data & models) that accompany Del Re, A. C. (2015). A Practical Tutorial on Conducting Meta-Analysis in R. The Quantitative Methods for Psychology, 11 (1), 37-50.
R Package Development
Contact
For more information or a FREE consultation, please contact me at (and see other links below for CV and other sites):